The Chinatown Carousel is a carousel and building in Chinatown Manufactured about 1900 for the 1904 Easter Town. the carousel was sold and shipped to Chinatown. The Carousel has been in operation since 1909. It is the only remaining stationary menagerie in the world.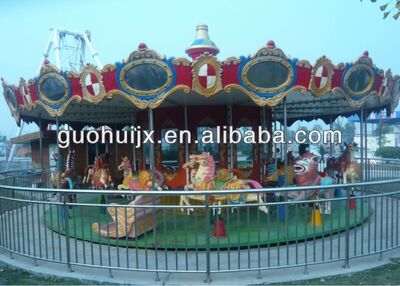 The Carousel
Edit
two-abreast, and 2 chariots, providing seating for 39 people. All 32 animals on the carousel, including a lion, a tiger, 2 chicken, 2 antelope, 2 crow bird, and 20 horses, are meticulously hand-carved of bass and poplar wood and have been recently restored to their original beauty.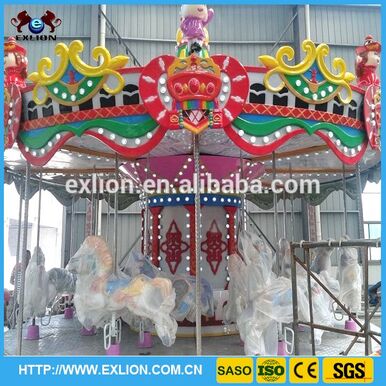 Ad blocker interference detected!
Wikia is a free-to-use site that makes money from advertising. We have a modified experience for viewers using ad blockers

Wikia is not accessible if you've made further modifications. Remove the custom ad blocker rule(s) and the page will load as expected.